Do you have what it takes to rise to the top of entrepreneurial success? Social entrepreneurs are changing the way business is done – and it's easier than you think to get started.
I am forever grateful to have been given the opportunity to work with Sir Richard Branson on a sustainable housing project in Haiti.
It was Branson that introduced me to the concept of 'socially conscious entrepreneurship', and it forever changed my understanding of business.
Because I visited Haiti multiple times a few years back, I saw first-hand the true crisis situation that exists there and I wanted to help give back. So I help build homes. In Haiti, for free. I don't get paid to do it. In fact, we all pay our own expenses to get it done. I choose to participate because it's the right thing to do.
It's not just philanthropic projects though, social entrepreneurship is the basis of my business model to helps others achieve financial freedom.
The 'magic' part is: the more I give, the more I get.
Interesting how the universe works, isn't it?
What Is Social Entrepreneurship?
No matter what business you run, your business has an impact. Social entrepreneurs consciously create models and operations that have a positive impact.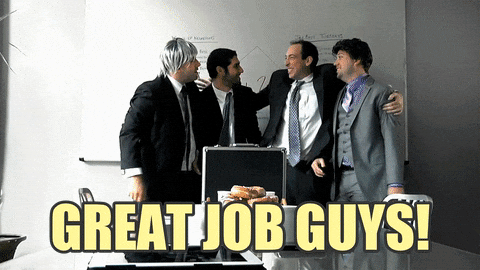 Dr. Lyndon Haviland, CEO for Darkness to Light explains the essence of social entrepreneurship:
"Social entrepreneurs are people who look at society and see the big problems and see innovative solutions that are permanent and can change the fabric of society.
Every business person can take on a social mission. Social entrepreneurs often start small but then build traction because they are unafraid to reach out to others to help them do their work."
How Social Entrepreneurs Are Changing Leadership
Social entrepreneurs are changing how we understand leadership.
The traditional model of business leadership placed bosses and business owners on a pedestal, often acting as an authority figures who would dictate orders.
On the other hand, in the social entrepreneurial model, leadership is instead based on collaborative problem-solving. In this new model of leadership, ideas of creative collaboration and innovation flourish and enrich to create new solutions.
Professor Harry Kraemer at the Kellogg School of Management, author of Becoming the Best: Build a World-Class Organization Through Values-Based Leadership, advises that being a social entrepreneur has very little to do with money or the size of your business.
"In social entrepreneurship, values-based leadership is essential," he says. "In particular, the two principles of self-reflection and genuine humility are especially important."
If there's one thing I wish for every entrepreneur, it is the awakening that comes with social entrepreneurship. Forget about how much money you have or don't have. Give what you can. Most importantly, give your time.
I know that time is always at a premium for entrepreneurs. And the time you spend giving as a social entrepreneur returns ten-fold for you, your business and your success.
Look around your community and find a group or a cause that fits you… then jump in with both feet.