Find out the 4 common landing page fails that screw up your conversion… so you know how to create landing pages that crush it with top conversion rates.
Landing pages can be sales page, email opt-in pages, a video landing page, or even a content landing page. There are a lot of ways to create awesome landing pages and lots of ways to royally screw it up.
Keep reading to find out the 4 most common mistakes on landing pages, so you avoid these screw-ups on your landing pages.
1- Boring Headlines
Your headline is the single most important feature on your landing page.
Remember that users spend 80% of the time 'above the fold' (i.e. never scrolling down), so you need a headline that immediately catches attention.
You want to carefully craft a headline that's compelling to your users. How you do that will depend on your target market and your offer, just be sure to focus on RESULTS.
Another big conversion booster is to create congruent experience between your traffic source and landing page headline.
For example, if you're using a Google Display Ad, you want to create a continuity between the ad and headline by using a question/answer. There are literally limitless combinations for how your traffic source ad and landing page might compliment one another, just be sure that your headline follows the line of thought from the user perspective.

2- Crappy CTA
Your CTA (Call to Action) is where the rubber meets the road.
If your users don't know how to follow through with your landing page offer, you miss out on the entire purpose of your time, money and efforts. Instead, keep your CTA simple and focused.
Don't clutter up your landing pages with more than one CTA because confusion usually means that traffic you do get winds up leaving as quickly as they came.The top converting CTA's are always clear and specific, so your prospects know exactly how to "raise their hand". This makes your user experience simple, easy and fun, so that when new traffic does hit your landing page, you achieve top conversion rates.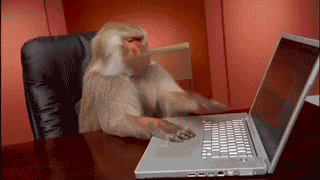 3- Bad Design

Yes, it's true, people tend to judge a book by the cover… just accept it, we are superficial by nature!Your users appreciate good design, so don't ignore standards of aesthetics.
It doesn't have to be too fancy, just keep your pages visually appealing. Be sure to use easy to read font and avoid over-cluttering your landing pages.
Also, remember to tailor your landing page design to your traffic source and your target market.
For example, if you're using Facebook ads to drive traffic to a new landing page, you may want to consider using colours that compliment the Facebook theme so that your user has a fluid experience on your landing page. Or, if your target market is primarily women, you may want to consider using feminine colours or fonts.
Even though your landing page seems simple, these details make or break your conversions.
4- No Split Test
What is this amateur hour? Yes, create a split test for your landing pages.A great and cost-effective split test is to focus solely on the headline to gauge your landing page split test results.
You can usually create a split test for your landing page within your software (I do this with LeadPages but there are tons of software options out there), so that you have data to know what's working and what's not.
Whether you're running a new promotion, social media ads, Google Adwords or retargeting campaigns, you absolutely want to avoid these 4 mistakes to make the most of your traffic and marketing dollars.
Landing pages done right is a beautiful thing.
Make the most of your online marketing with 1) a magnetic headline, 2) easy CTA, 3) aesthetically pleasing design, and, 4) at least one split test. This way, you boost your traffic and conversion to pull down serious profit.