As an entrepreneur, you set high expectations for yourself and others. Find out how you can implement strategies that boost productivity so your business gets the results you want.
No one is an island.
We all have to rely on others to make sure things get done, and if you want your business to run well, that means your team. 
There's no one more important to your bottom-line results than the people you hire – whether it's administrative help, customer service, sales or otherwise – a happy, motivated employee does better work at a faster rate than someone who feels unappreciated. 
So how can you make sure that your team is motivated and passionate?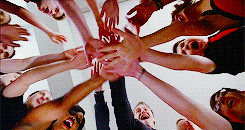 Here are four strategies to foster your all-star team of passionate and dedicated employees:
#1. Hire smart
It all starts with who you hire and why.
If you want to build an all-star team, you want to make sure that your new team member is a good fit for your company and the role you hire. The biggest mistake you can make in hiring someone is to focus solely on experience, when in reality, picking someone who can understand and contribute to the company culture is much more important for long-term success.
Here are a few questions that can help you find out if the person is a good fit within your company:
Find out what they really think of your company: Have you ever used any of the product(s)/services we sell?
Get clear on their work ethic: How would your peers/supervisor describe you?
Get to the core of what drives this person: What sort of talents or skills would you like to develop and apply in this role? 
Once you have a clear idea…
#2. Sell your vision
You want to let others bring their creativity to the table, and in order for your team to do that, they need guidance as to what will be beneficial for your company. That means, you have to have a clear vision and mission that you share with your team. 
It's important that employees comprehend the bigger picture and can see how what they are doing in the moment will eventually contribute to an end goal. By assigning them tasks and projects to work on and making sure they understand how this fits into the big picture, they become emotionally invested in the company. Talented employees will go above and beyond what you expect of them.
Although you may want lofty ambitions, set up smaller goals along the way to keep your staff in it. After the completion of these targets; reward the team for achieving the goal with an afternoon off, a party, etc. They will see that your goals are realistic and everyone benefits from working hard.
Make it a practice to share your vision every quarter, have a meeting to go over important benchmarks that you want to achieve and get others to contribute to that vision. You shouldn't have to micro-manage anyone if you hired the right people, but the best way to get your team to be motivated and accountable is to make them part of the process of creativity and achievement. 
Sell your vision and consistently talk about it with your team so you can help to guide their efforts in the right direction.
#3. Be honest
Be open and honest about company losses and profits, so everyone is on the same page as to bottom-line results and goals.
If you let them know you not only trust but depend on them, they will fill those shoes sooner than you think. A vote of confidence can go a long way. Let them know you trust them to do the best job possible and they will be less susceptible to disappoint you. 
When your team members know what matters from a dollars and cents perspective, they can participate and take ownership of their contributions and be accountable. Once you let people know what's really going behind the smoke and mirrors, you'll find that your team members are more than willing to go the extra mile to make the difference. And, you just may be happily surprised to discover that some of your team members have great ideas to strengthen your revenue model.  
Just be sure to incorporate recognition for ideas and contributions so your team knows that they are valued and appreciated.
#4. Make work fun 
All work and no play sucks the life out of your work environment.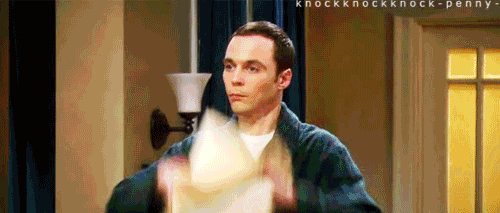 Be sure to incorporate social activities into your work routine and give everyone a chance to get to know each other. Be creative with activities that gives your team members the chance to shine and get comfortable together to make it fun and foster teamwork. 
Motivating employees is not just about giving them breaks or vacation time-it's about showing them they make a difference and are valued. Every time you have a meeting, whether large or small, let a different team member lead the conversation and the topics discussed. Not only can they share their opinions and be heard this way, but they are motivated to make their words and ideas happen afterwards.
Aligned incentives are the only true way to ensure everyone on a team is working toward a common goal. Framing the strategy in multiple ways ensures each stakeholder has a clear, personal understanding of how working together benefits himself and the team. This technique allows you to motivate the team to accomplish amazing things.
When you take the time to hire smart, engage your team, and make work fun, you build all-star teams who are passionate and get results.